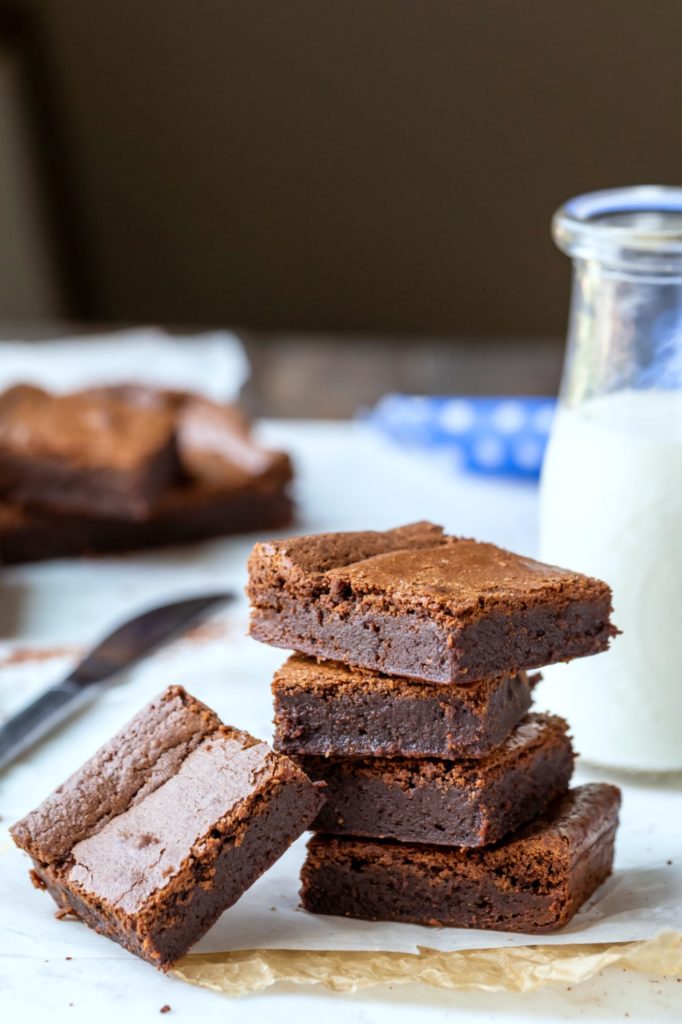 Are you wondering how to make brownies? If you get a nudge in the right direction, you will find that the process of making delicious brownies is quite easy. Brownies certainly taste delicious and everyone with a sweet tooth will definitely be looking to try these out. While you are making brownies, you do not only need the brownies recipe but need some guidance as well. You might have questions about the chocolate chips or the type of pan that you can use. Let us get into details.
What kind of cocoa powder should be used?
Unsweetened cocoa powder is what you need to use. You can try out with the products from different brands. All of them would be a little different. You can stick to the one you like.
What kind of chocolate chips should be used?
If you prefer milk chocolate, you can use milk chocolate chips. Otherwise, you can use semi-sweet chocolate chunks.
Can nuts be added to the recipe?
You can definitely add walnuts or pecans to the recipe. 1/2 to 2/3 of a cup of chopped nuts can be added to the mix.
Should a glass pan be used or a metal one?
Either of them can be used. Metals pans would make the crusts and edges crispier. Also, you would need to add 5 minutes more of baking time if you are using the glass pan.
The ingredients
You should note down the correct ingredients and the instructions if you want to know how to make brownies. About 3/4th cup of salted butter, a cup of granulated sugar, 2 large eggs, two teaspoons of vanilla extract, 3/4th cup of all-purpose flour, 2 teaspoons of vanilla extract, half a cup of melted chocolate chips, half a teaspoon of salt, a cup of milk chocolate chips and a quarter cup of unsweetened cocoa powder. You would need to have the butter melted, preferably in the oven.
How to make the brownies?
In order to make the brownies, you need to preheat the oven to 175 degrees C. Then you need to line a 9×9 metal pan with parchment paper. You need to pour the melted butter in a large mixing bowl. You need to whisk in the sugar by hand until the entire thing is smooth. After this, you should add in the eggs and vanilla extract. You would need to whisk the mixture for some time. You should make sure that everything has been properly churned. A rubber spatula can be used to stir in flour and cocoa powder. You can add salt as well.
You need to add the entire chocolate chips and stir well. You can pour into the prepared pan to smooth out the things. You can bake into the preheated oven for 30 minutes to prepare the brownies. You need to let the pan cool for half an hour before you take it out of the ban and start slicing. You would definitely enjoy this amazing brownies recipe.