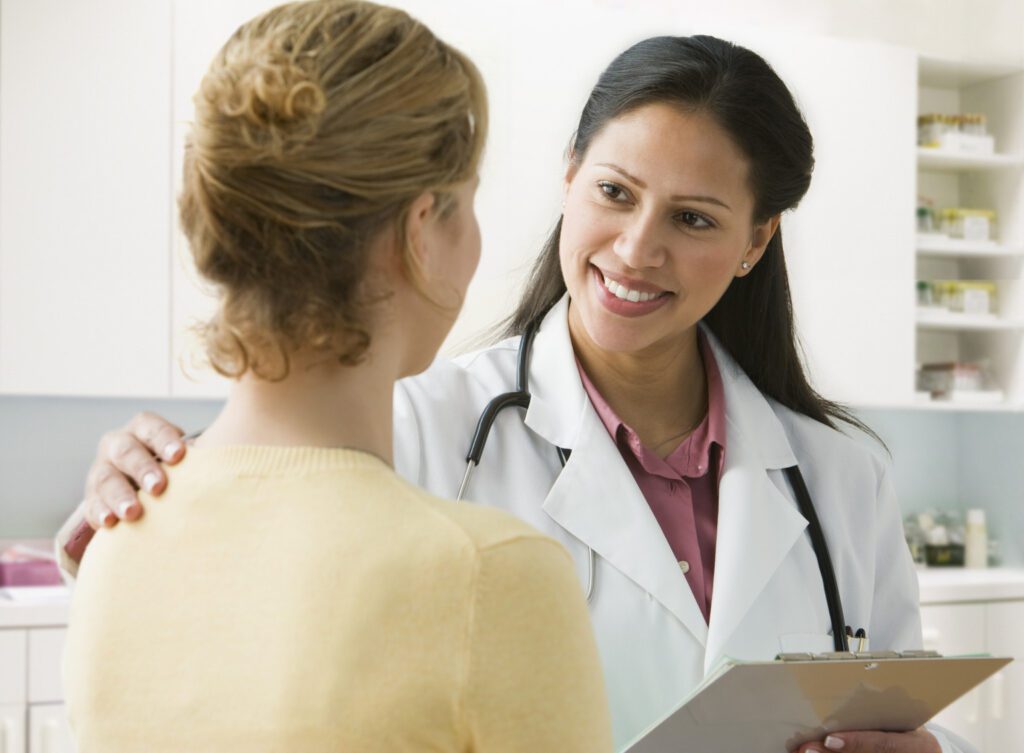 While some women may dislike sugar during pregnancy, others might crave for sugary food. Visit your gynecologist, and you'll probably be advised to keep the sugar intake 25 gm or less (4-5 teaspoons) per day. Sugar is very addictive, and too much of it can be unhealthy for both the mother and the baby. Eating a lot of sweets or processed foods during pregnancy can have a negative impact on the growth of the baby.
Here are some tips for pregnant women to control their sugar cravings:
Eat a balanced diet: Include all types of food groups such as vegetables, fruits, and whole grains in your diet. Your plate should be a good mix of colors. Consult with your gynecologist in Delhi on the different types of food you should include in your diet.
Check your vitamins: A deficiency in one of any important prenatal vitamins like folic acid could be responsible for giving you sweet cravings. Fix any deficiency, and your sugar cravings may go away automatically.
Make sure to get enough protein: If you don't get enough protein, your energy levels may drop, making the brain sends out signals that you need sugar. This happens because sugar is the fastest way to get energy. However, if you get enough protein, you can stay fuller for longer, and when you're full, you will crave sugar less. For good sources of protein, opt for seafood, lean meats, milk, chicken, yogurt, cheese, beans, and eggs.
Stock fruits of different varieties: Some fruits, like papaya, are not advised during pregnancy. Most other fruits though can be an awesome source of energy, nutrients, and sweetness during pregnancy. Consume bananas, apples, melons, berries and pomegranates. Every time you feel like eating something sweet, you can reach out for a fruit instead of a piece of cake. Remember to keep different varieties of fruits in your home to avoid getting bored with the same fruit.
Prepare healthy snacks ahead of time: If you're out, and you start to get hungry, you could be tempted to buy some sugary snack off the shelf or explore a fast-food counter to grab something sugary. To avoid these actions, have a healthy snack ready in your bag. Aim to have cheese, nuts, or fruits in a little re-sealable bag to avoid the cravings. Why not try smoothies? Blend a cup of frozen berries, some flax seeds, yogurt, and cashew milk to carry it with you. Smoothies are nutritious (not to mention delicious) and can definitely help you fight off your sugar cravings. Along with your body, your gynecologist in Delhi will also be happy to know that you're putting in so much effort for the baby.
Eat small, frequent meals: This will help you prevent your blood sugar levels from dropping and avoid aggravate your cravings. Eat small meals every 3-4 hours. Remember to consult your gynecologist in Delhi before you make such a change to your lifestyle. It's not easy to fight sugar cravings, but if you follow the tips mentioned above, it will definitely help. Remember, not going overboard with sugar means better chances of a healthy pregnancy.